Moving over the summer? Call the elementary office at (260) 692-6629 and leave a message.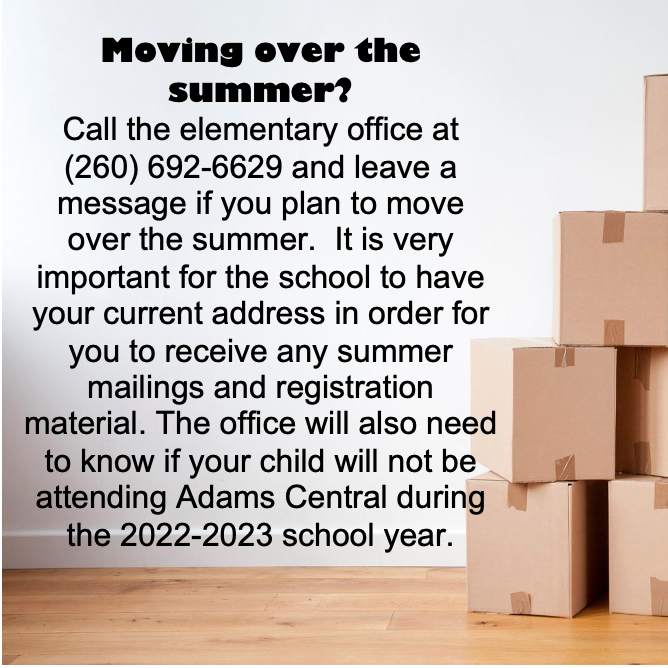 In May, students, staff, and community volunteers worked together to pack meals for children in other countries. Thank you, Mrs. McClure for bringing Feed My Starving Children to Adams Central! #AdamsCentral #ACJets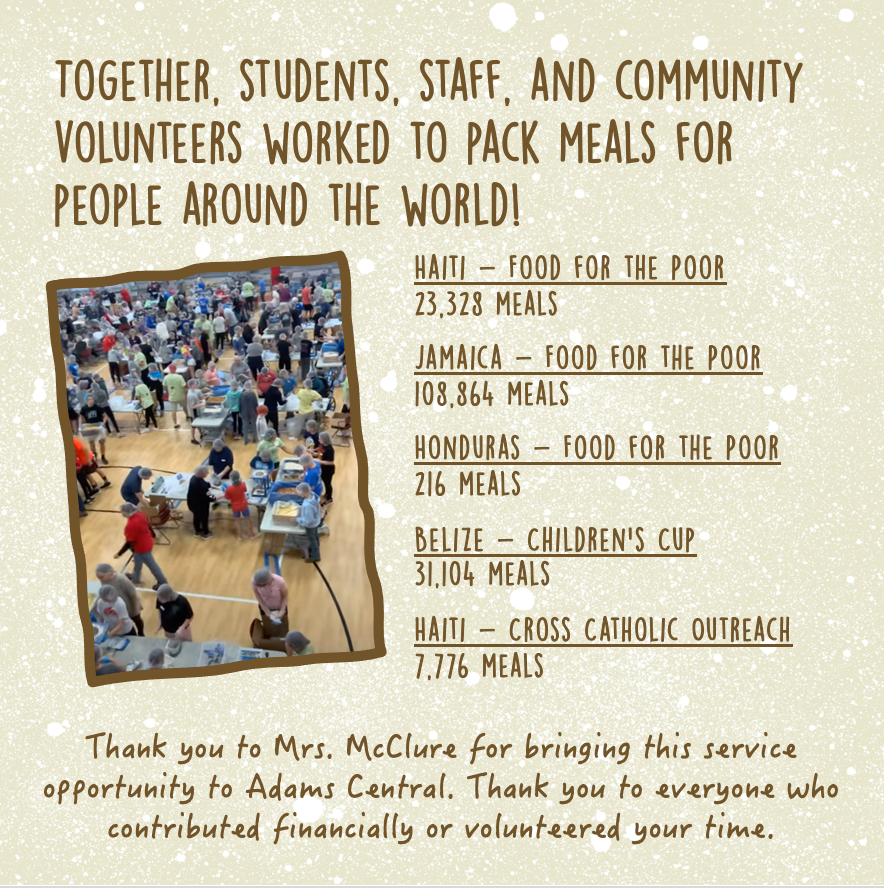 2022 Adams Central Graduates: If you purchased your MacBook, they are ready to be picked up! To schedule a pick-up time, please email
macbook@accs.k12.in.us
or call 260-692-6193. MacBooks need picked up by June 30 to guarantee availability.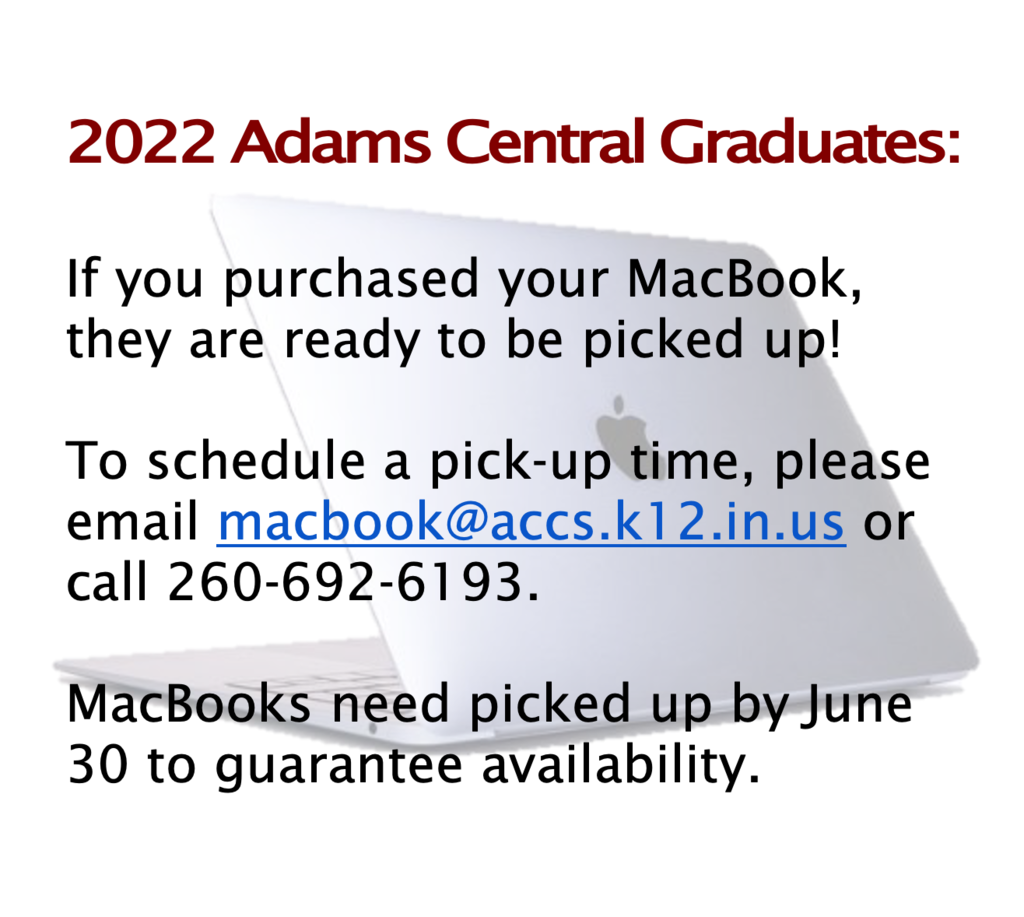 Check out our open coaching positions for the upcoming school year! Visit
http://www.accs.k12.in.us
for more information. Please share!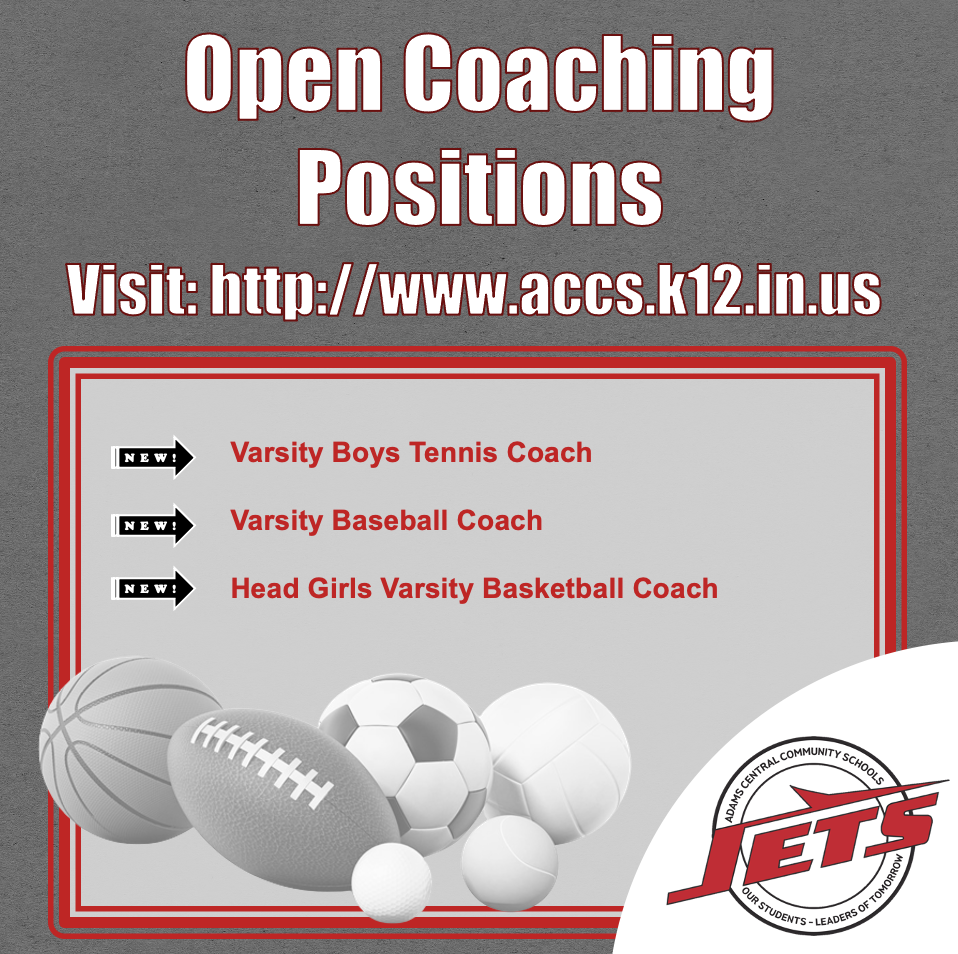 Join Our Team! We currently have several positions for the upcoming school year. Please visit
http://www.accs.k12.in.us
to view more information about open positions. Please share!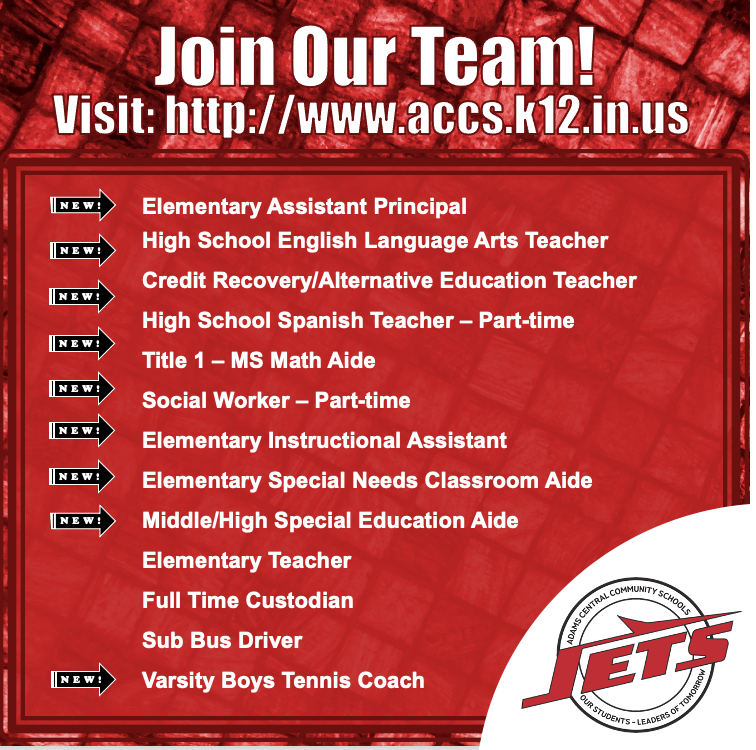 In May, Mrs. Jackson's Ceramics II attended a wheel throwing workshop at the University of Saint Francis. They were able to work with professor and local ceramic artist, Eric Carlson. They also looked at different ceramics equipment and toured art studios at the university.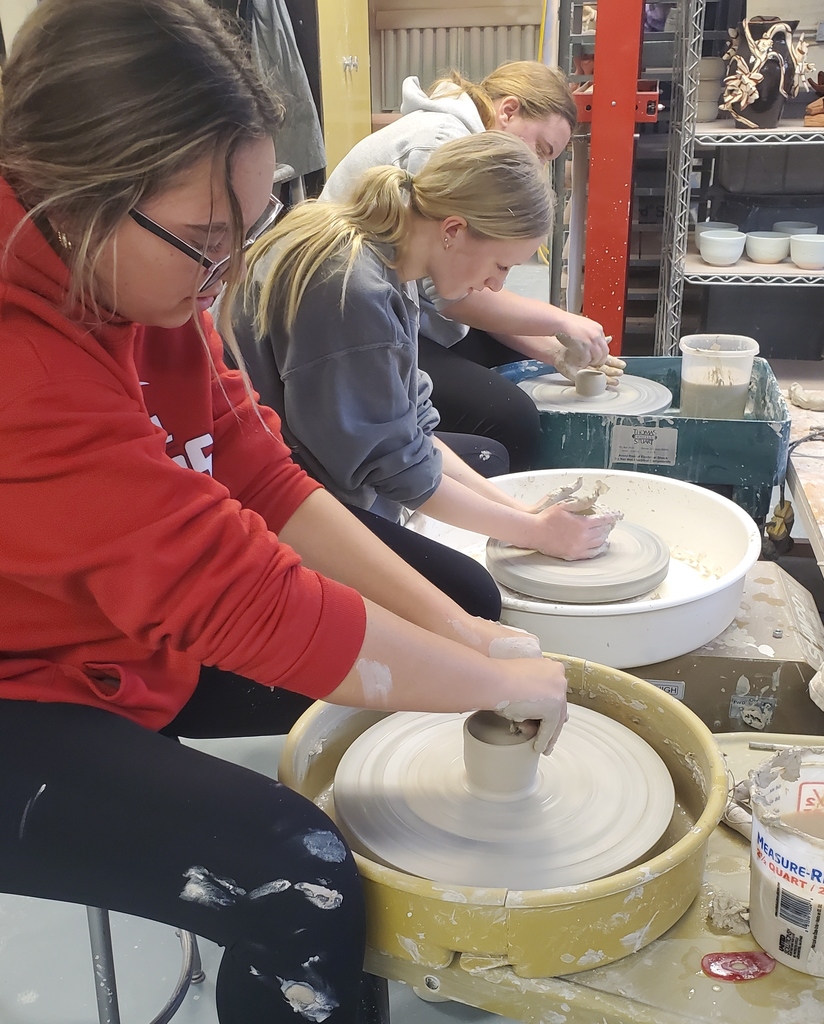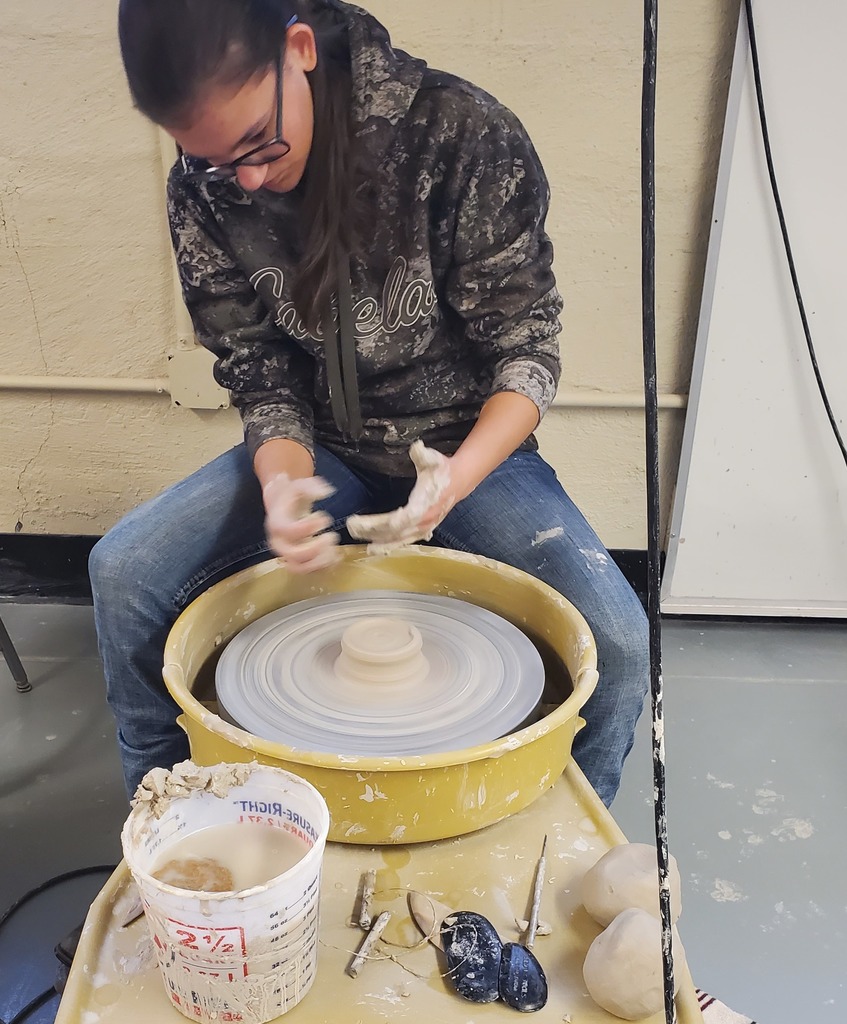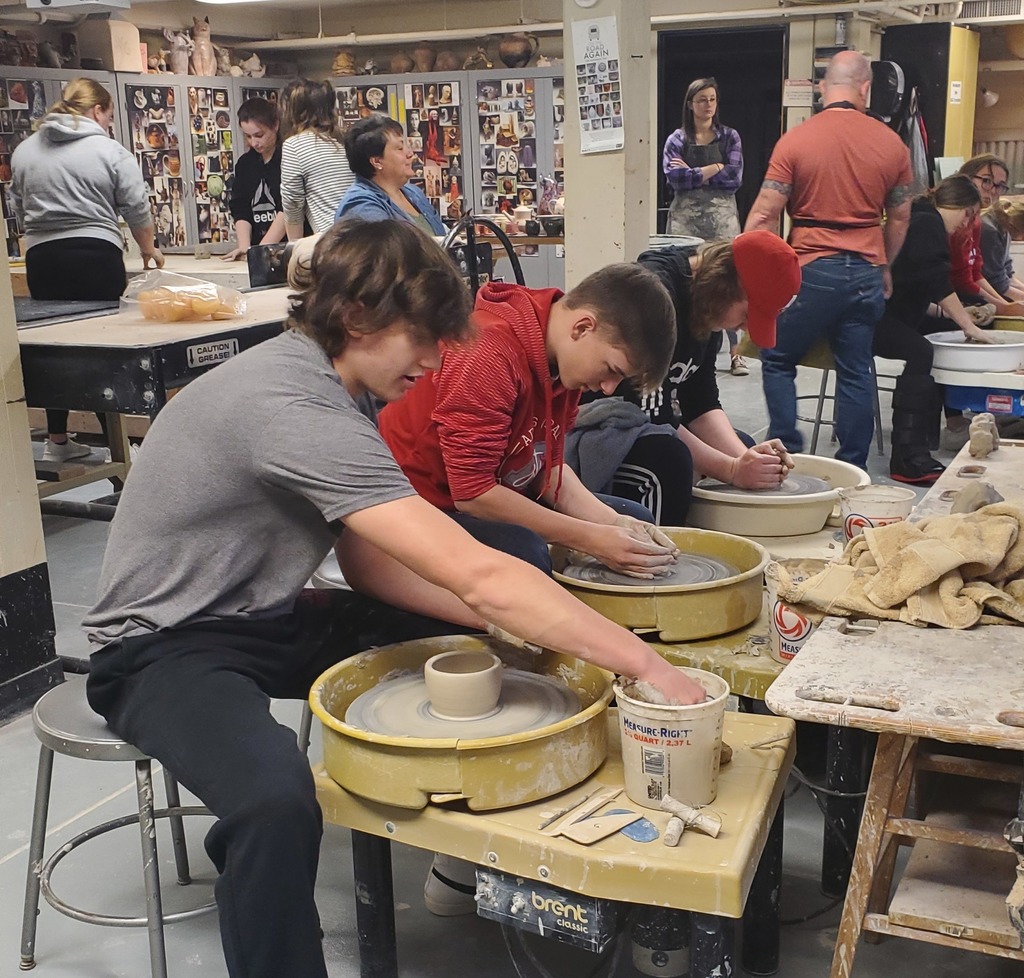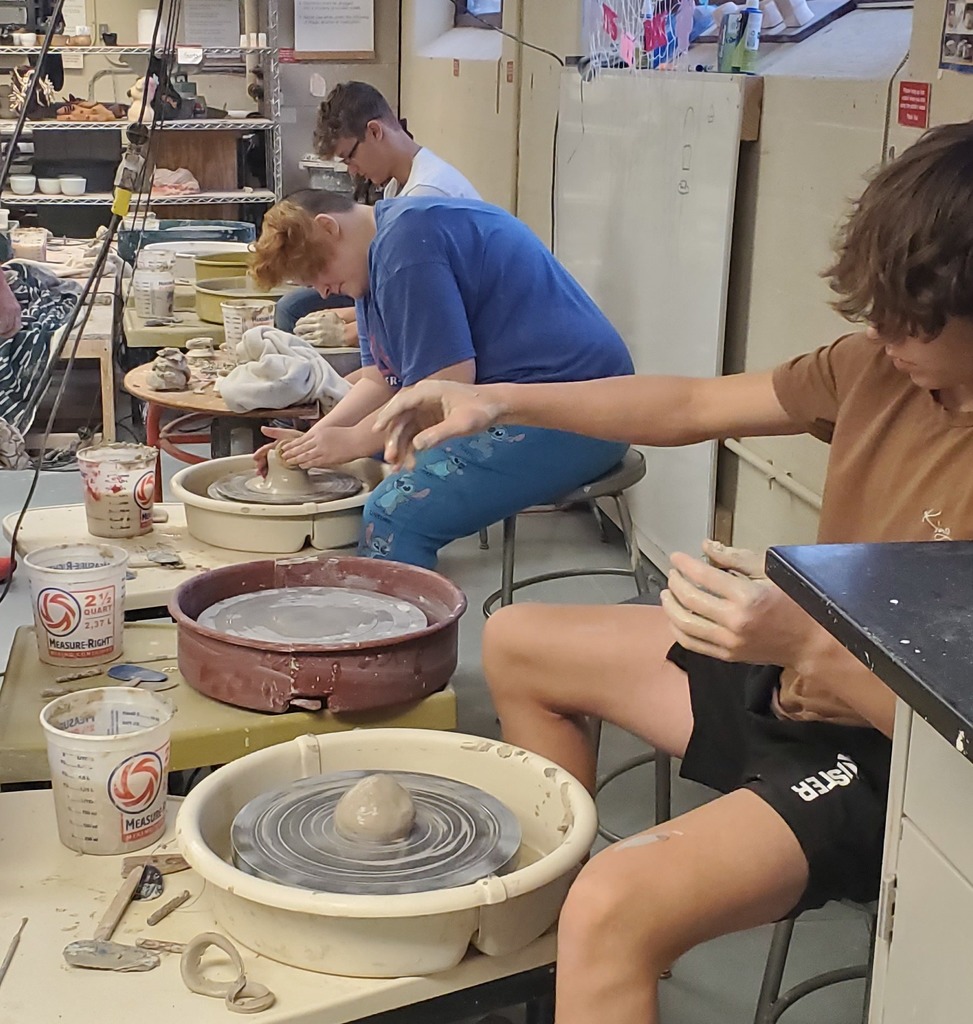 At the beginning of May, National Honor Society students braved the cold and mud on a Sunday to do a Campus Clean-Up of AC and Monroe.

During a dress up week in May, some elementary students "Twinned" with our lovely lunch ladies!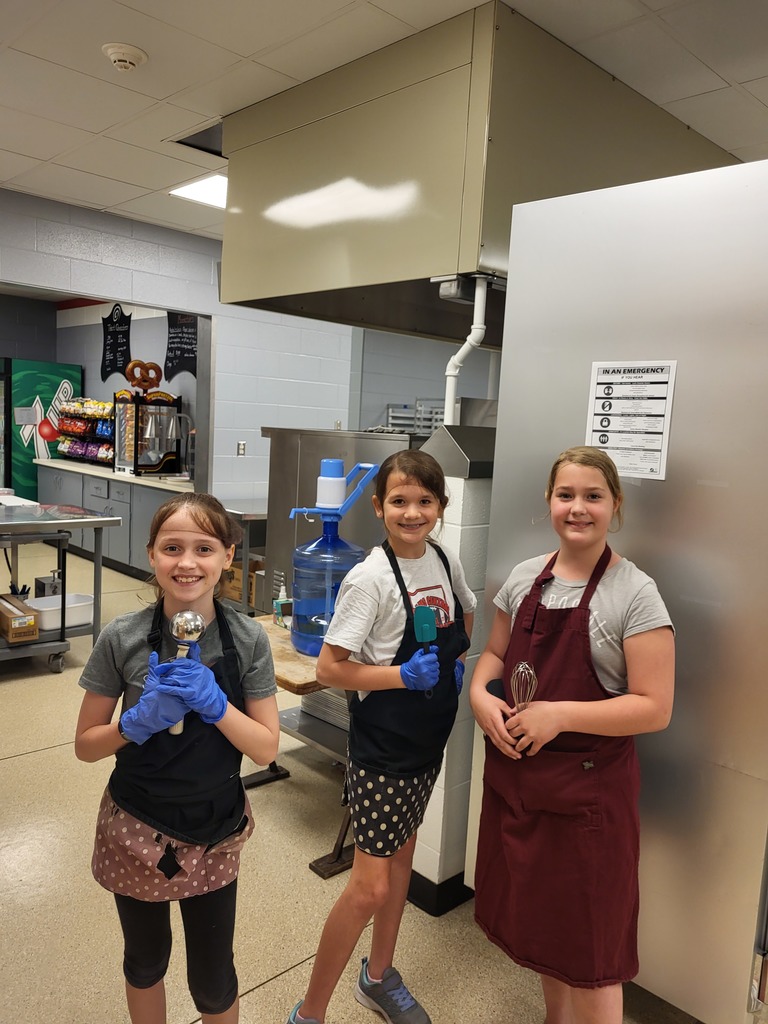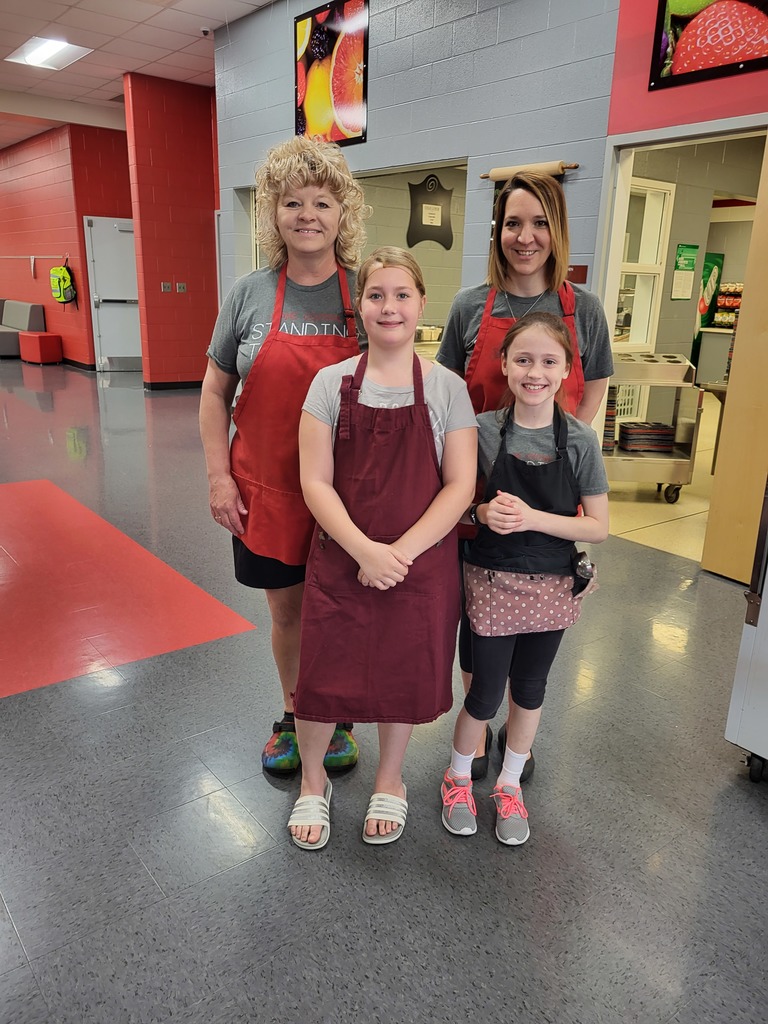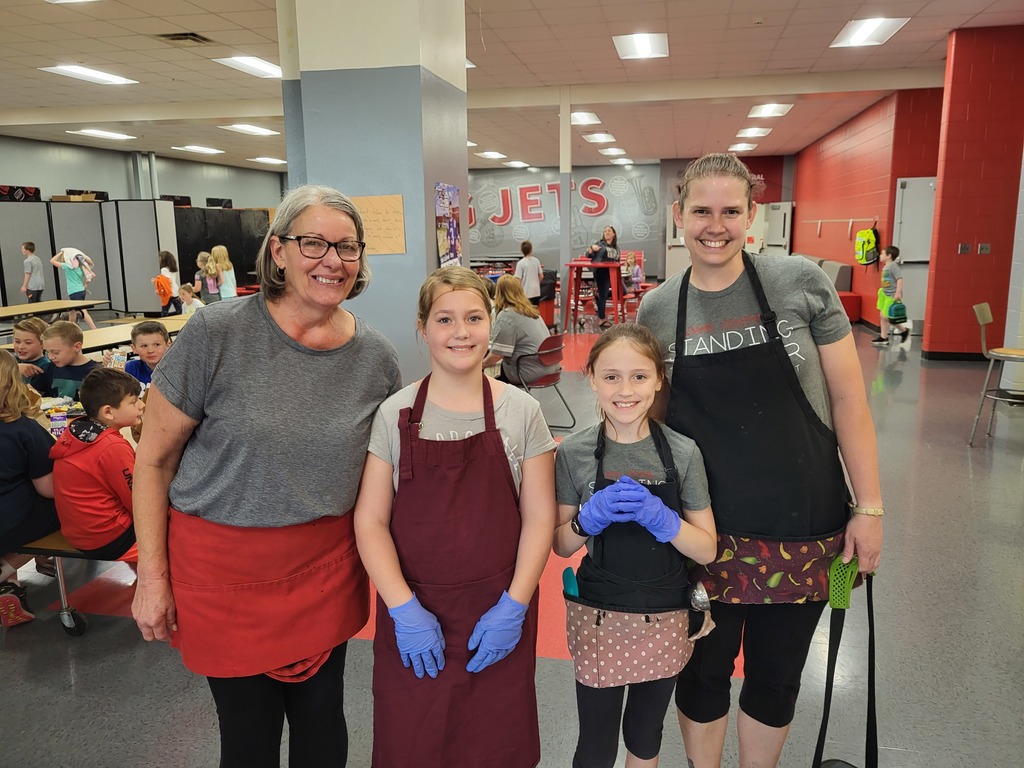 May was very busy, but we were able to squeeze in some recognitions at the May Board Meeting. Photos were not available, but recognitions also went to the middle school academic teams, Marissa Van De Weg (track), and ISSMA for Band.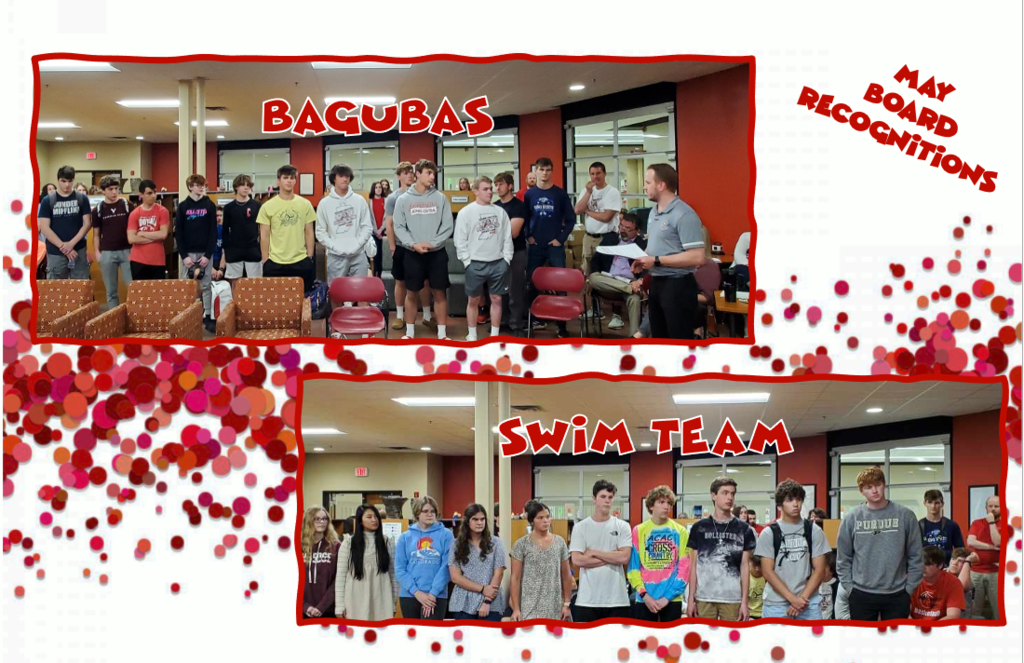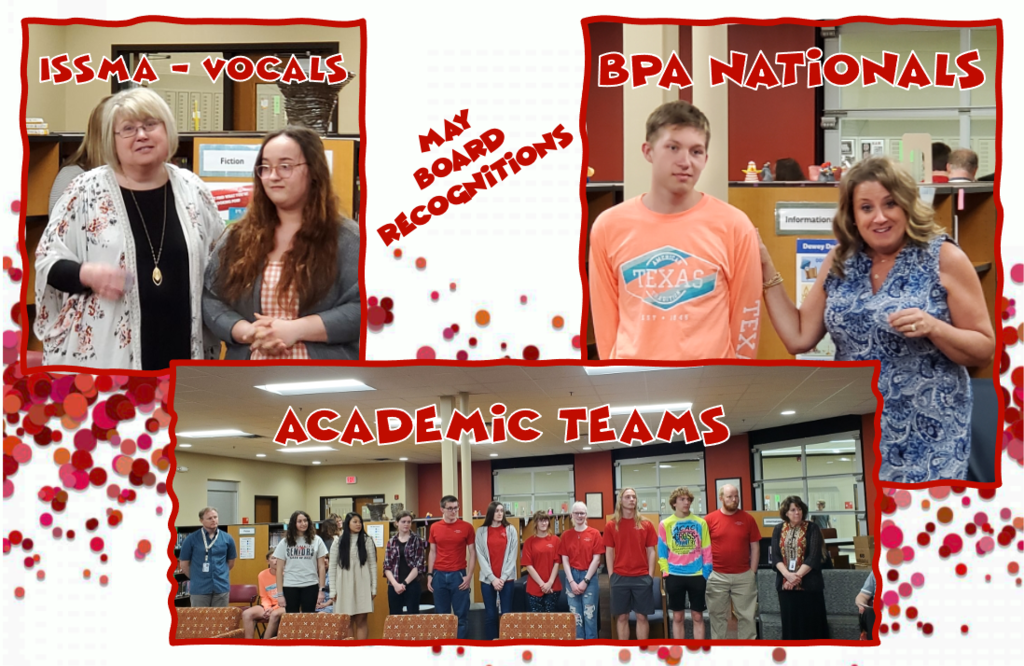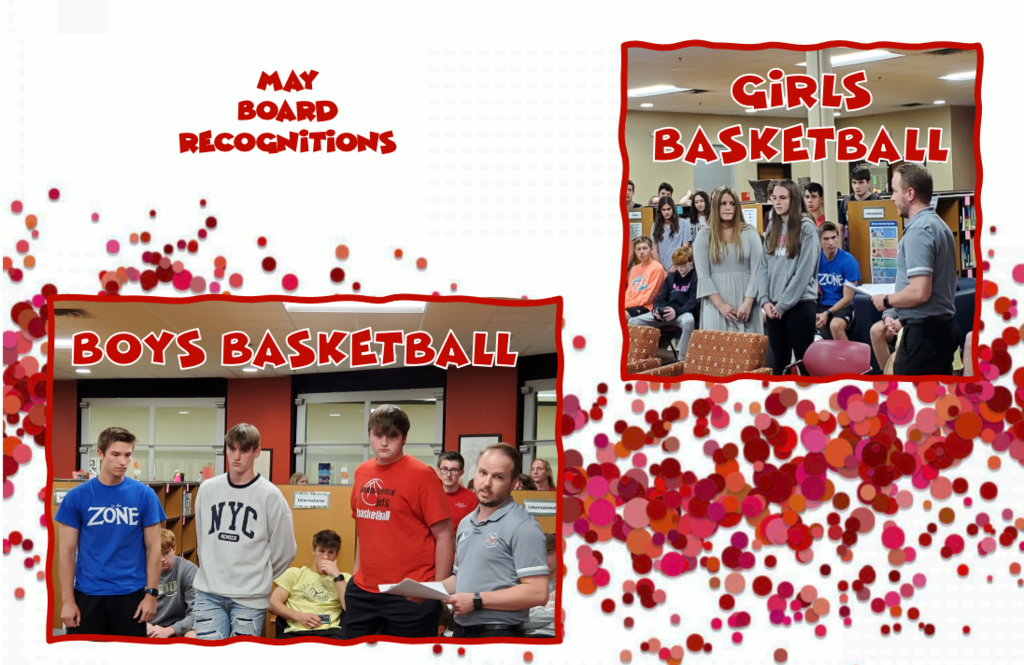 Moving over the summer? Call the elementary office at (260) 692-6629 and leave a message.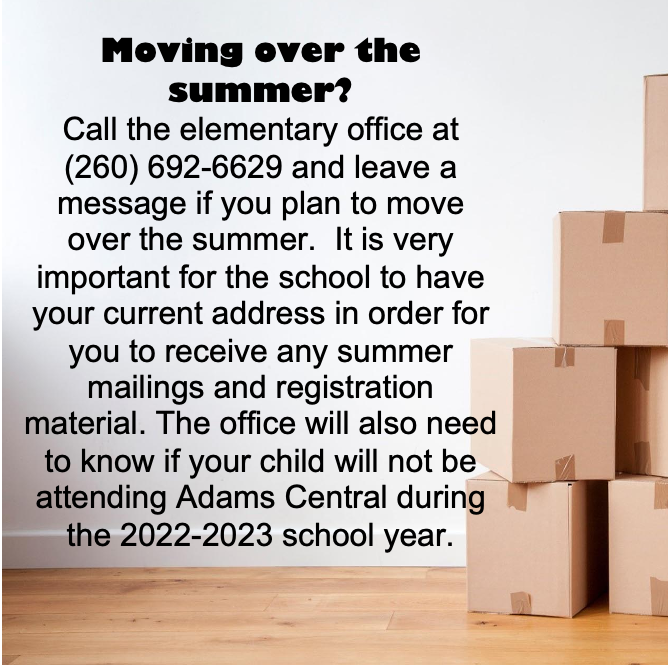 In May, middle and high school students in Mrs. Kohlhagen and Mr. Jones ag classes beautified the landscape beds around AC. Students placed mulch purchased from Mark Donaghey and a variety of annual and perennial flowers from Heller's Nursery around the building and entrances.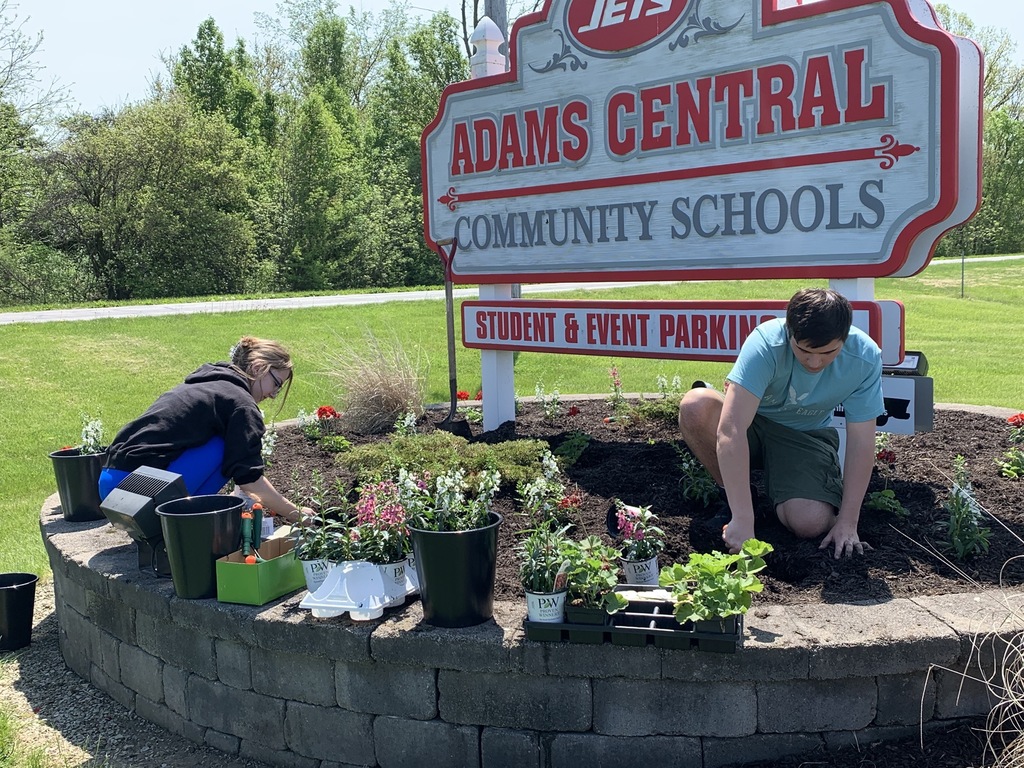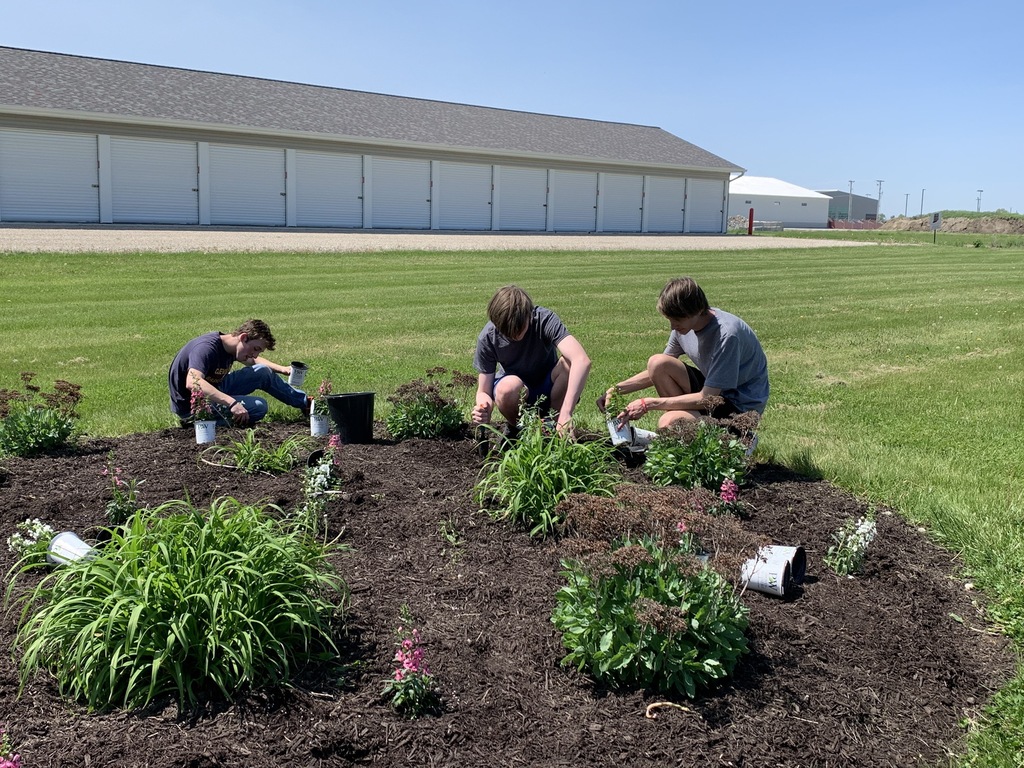 On Thursday, June 2nd, 2022, Adams Central will have a scheduled power outage from 12:30pm to 2:30pm. This outage will affect all incoming and outgoing telephone correspondence. We apologize for any inconvenience this will cause. #ACJets #AdamsCentral


Earlier in May, Adams Central held a Skilled Trades Signing Day. Hunter Beer signed with the Carpenters' Union and is placed with Weigand Construction. Corbin Hirschy signed with Berne Ready Mix and will be an Operator. Congratulations Hunter and Corbin!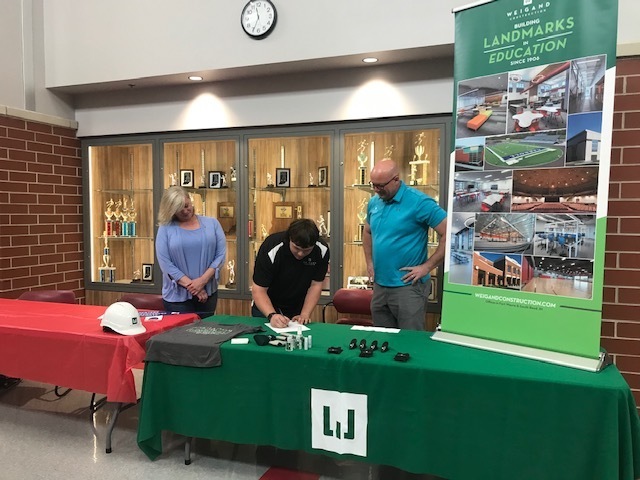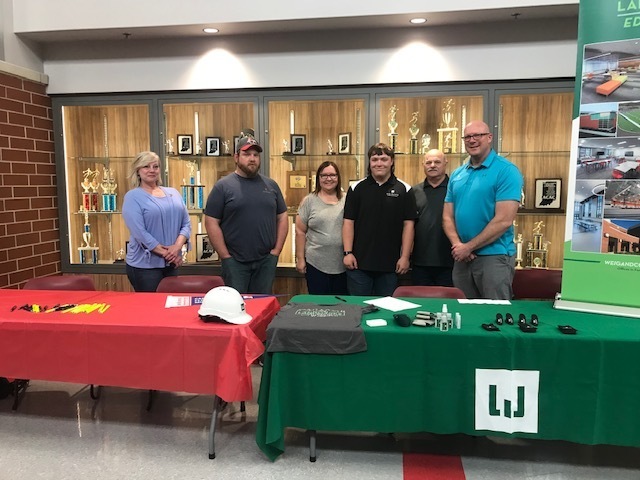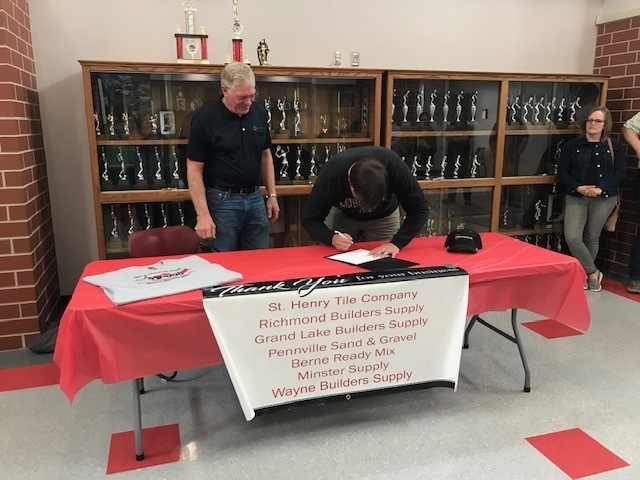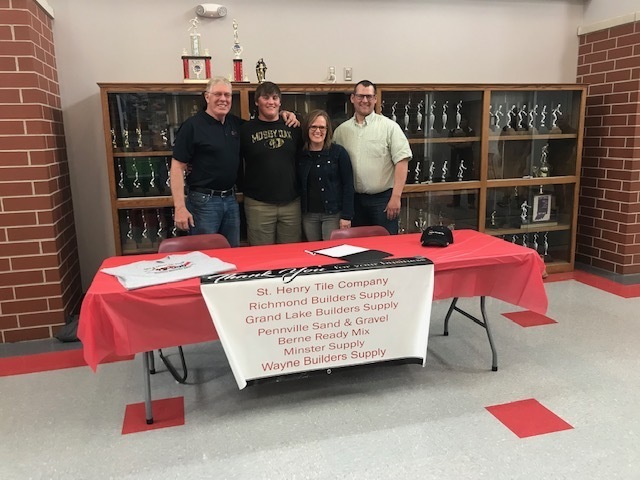 Each year Adams/Wells Manufacturing Alliance honors students who are committing to a trade with their own "signing day." Representing Adams Central was Corbin Hirschy. Corbin was presented with a signing bonus from the AWMA.