EDIT MAIN
Self Check and Child Home Screeners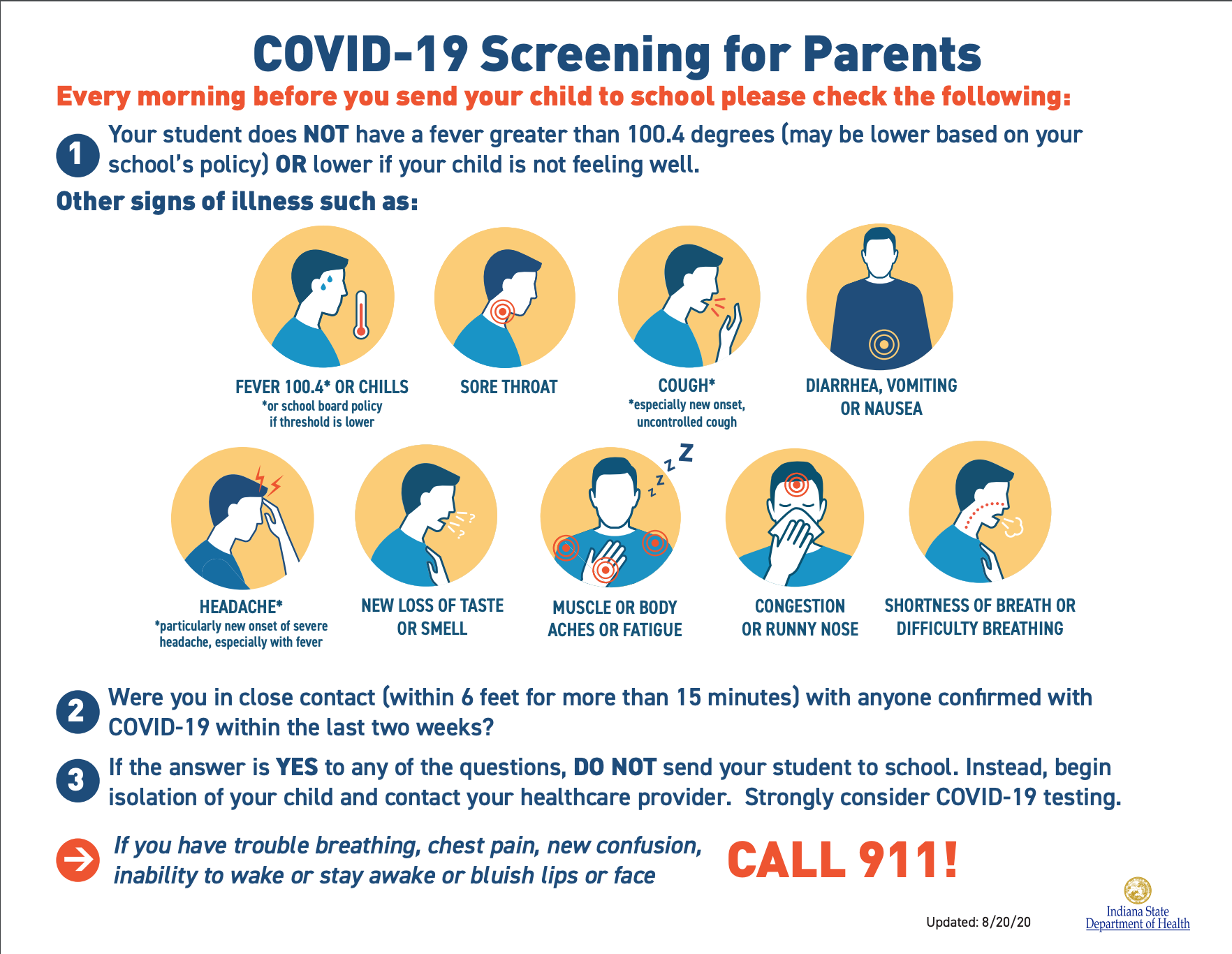 Adams Central Re-entry Plans
Updated Face Mask Information (7/16/20)
Re-entry Plans - While the official plans could change and evolve as we monitor the situation, these documents are up-to-date with the current information available.
District Level Plan - Updated 7/31/20
Elementary Level Plan - See change log at end of document for updates
Athletics Return-to-Play Plan
For additional athletics information, visit https://goadamscentralathletics.com/
Frequently Asked Questions
What is being done to keep the school sanitized
Please refer to Healthy Environment section on the district and building re-entry plans. Click these links for the details on cleaning products and air filters.
Our family or an individual we know is struggling right now, where can we go for help?
During uncertain times, we know it can be stressful. While some local organizations may be experiencing a closing, we still want to provide you with a list of resources and numbers to call to start finding assistance. Click here for the list!
For additional food resources, Click here